Sligo Shopping District Gets Major Facelift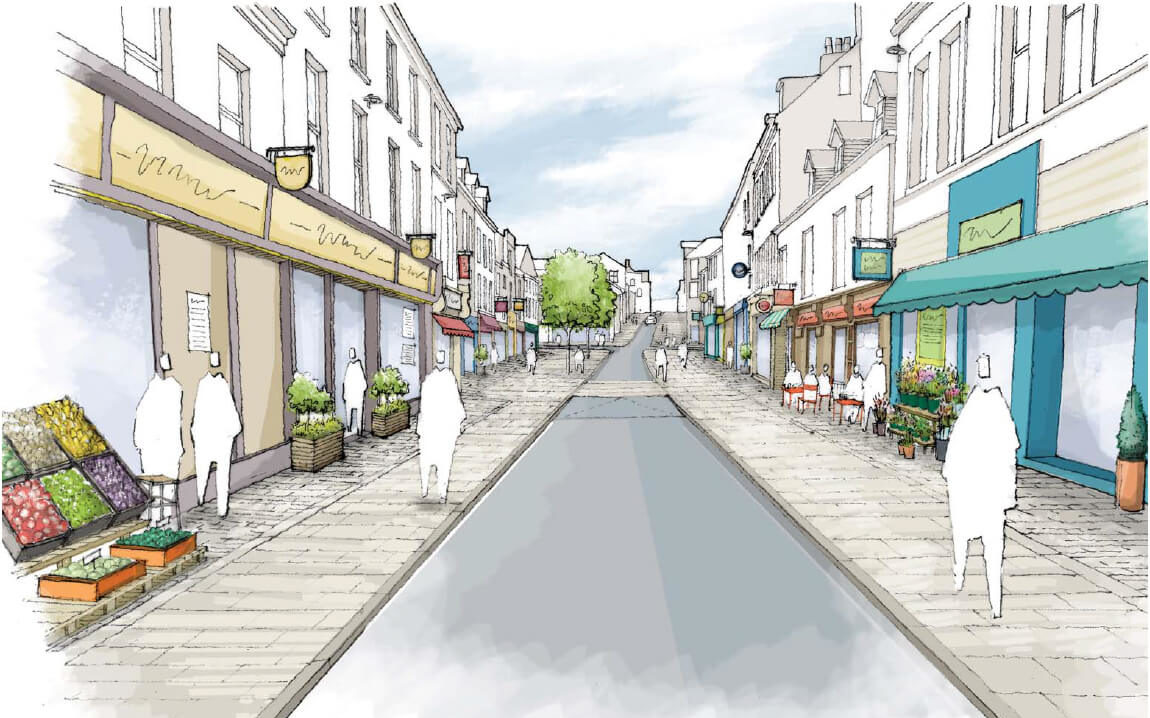 Enhanced pedestrian walkways, high-quality public lighting, attractive landscaping and the elimination of 'ad-hoc' parking will be welcome developments for Sligo's busiest shopping district. With work now underway on the O'Connell Street Enhancement Scheme by Shareridge, the completion of this flagship project is keenly-anticipated by locals.
The revitalisation of Sligo's busiest shopping district has been on the cards for more than a decade and after much planning, work finally commenced on the O'Connell Street Enhancement Project on 29 April 2019.
The O'Connell Street Enhancement Project will see the refurbishment of Sligo's busiest commercial zone and pedestrian thoroughfare. Expected to take 40 weeks to complete, it will contribute to the creation of a vibrant, sustainable inner-city core – a place where people will want to re-locate to, where locals want to remain, where emigrants want to return and where businesses and employers want to settle.
The design ethos and rationale for other schemes will be based on this flagship project, which is an initial step in providing a global public realm strategy for Sligo City.
O'Connell Street Revamped
The works will involve the revamp of approximately 200m of existing roadway and footpaths on O'Connell Street. In addition, works will take place on the adjoining streets – both north and south – including the junctions at Lower Knox Street, John Street and Grattan Street.
The completion of the project, which has been in the pipeline for some time, is keenly anticipated locally since O'Connell Street is one of the most vibrant areas in Sligo City. Cathaoirleach of Sligo County Council, Cllr Martin Baker, said it will transform the centre of Sligo, adding that it will promote economic development by providing a more attractive urban environment, making Sligo more appealing for investors and workers alike.
Tony Geraghty, Commercial Director with Shareridge Ltd, is looking forward to revitalising Sligo's main commercial zone and pedestrian thoroughfare. "We're delighted to lead this really exciting project for Sligo. The works will be carried out in several phases so that there will be minimal disruption to the current flow of traffic or pedestrians on O'Connell Street and adjacent routes. The phasing of the works is also scheduled to minimise any road closures required," he explained.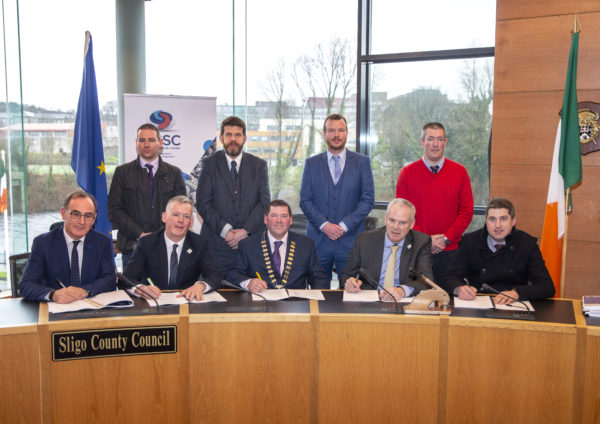 An Enhanced Streetscape
Once the project is completed, parking on O'Connell Street will be reduced to two disabled bays, alongside reduced loading bays and a bus stop. It will also include widened footpaths, using granite paving, as well as the narrowing and resurfacing of the existing roadway. New additional crossing points will be provided, with trees strategically placed along the street. When the works are complete, pedestrians will be prioritised in this busy shopping district.
In addition to the enhanced streetscape, the project will incorporate the construction of a new surface water drainage network and connection to the existing network and new ducting infrastructure for utility services, in addition to the connection to and protection of existing services and the provision of road markings, street furniture and signage.
As the works progress, Shareridge will install all new service utilities and lay new paving. The final phase will involve installing new traffic signals, resurfacing of the work area and application of new line markings. During the works Shareridge will put a traffic management system in place where necessary, and will communicate with all parties every step of the way.
"We want to make this project as seamless as possible for the business community, residents and shoppers, while at the same time creating a vibrant and revitalised inner-city streetscape that the people of Sligo will be proud to call their own," Mr Geraghty noted.