Shareridge team up with the National Construction Training Centre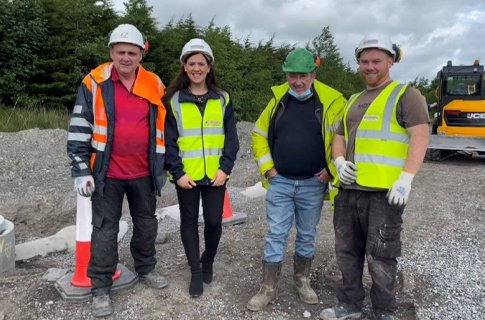 The National Construction Training Centre is located in Mount Lucas, Co. Offaly.
Shareridge is delighted to be working with the centre on their Skilled Utilities Operator Traineeship Programme. This is a 13 month programme that offers a range of testing and training services for individuals who wish to pursue a career in the utilities/construction sector and provides trainees with the skills and knowledge essential to deliver infrastructure in the industry.

Upon successful completion of the traineeship, the recipients achieve a CABWI Level 2 Diploma in Network Construction Operations – Water (Main Layer) plus several essential industry recognised training qualifications.
The course is phased into stages where the participants carryout on site training at Mount Lucas which prepares them for the work-based learning phases onsite with us here at Shareridge.
We look forward to continued success working with all involved at the National Construction Training Centre.