Shareridge make significant progress on Irish Water's National Leakage Reduction Programme in the Mid- West Region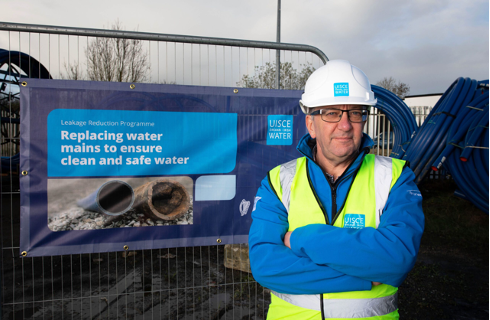 Shareridge were delighted for our Framework Contract to feature in the Limerick Post recently.
Read article below;
More than 33 million litres of water – enough to fill 13 Olympic-sized swimming pools – are being saved every day in Limerick City and County as a result of Irish Water's national leakage reduction programme.
The improvements to the water supply, undertaken by civil engineering firm Shareridge on behalf of Irish Water and Limerick City and County Council, followed an extensive review of the water network in Limerick.
Several significant challenges were identified including the condition of the city's old and fragile water mains which were prone to frequent bursts, as well as the construction of some critical water infrastructure across the county.
Since 2018, almost 22 kilometres of water mains have been replaced through rehabilitation and replacement projects.
Gerry O'Donnell, Asset Delivery Regional Lead for Irish Water, said: "Reducing leakage is not only about replacing old pipes or fixing bursts, but it also involves detailed planning, collaboration and the co-ordination of several different work streams in order to make the most impact on leakage levels in a given area."