Our Chosen Charities – Christmas 2021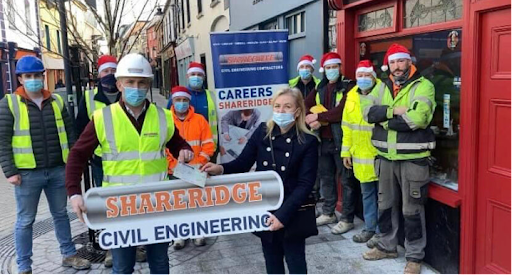 Our chosen charities this Christmas included;
–        The Lighthouse Construction Industry Charity
–        Children's Health Foundation Crumlin – Christmas Jumper Day
–        Clare Crusaders
–        Gearoids Smile
To help create some festive cheer throughout Shareridge our employees celebrated National Christmas Jumper Day at Work in aid of Children's Health Foundation Crumlin.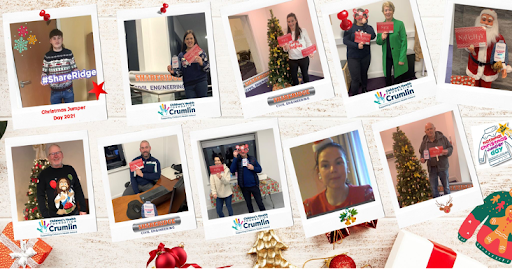 Children's Health Foundation raises vital funds to support sick children and their families in CHI hospitals and urgent care centres in Crumlin, Temple Street, Tallaght and Connolly.
Supporting sick children was our priority this Christmas.
Well done to our Ennis Public Realm team for their generosity in donating their Christmas party fund to The Clare Crusaders.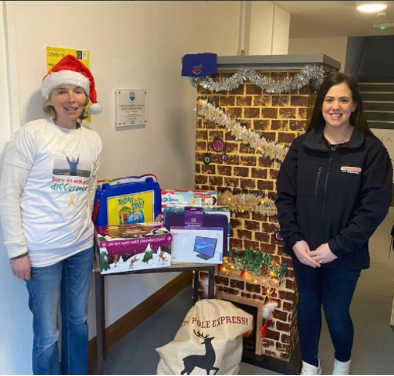 The Clare Crusaders Children's Clinic is run on a voluntary basis and provides a variety of therapies to children in the Clare Region.
Shareridge are carrying out works in the Ennis area on behalf of Clare County Council. Works are part of the Ennis Public Realm Regeneration Project and our team were delighted to support a local worthy cause.
Shareridge is delighted to choose the Lighthouse Construction Industry Charity as one of our charities that we donated to this Christmas.
The Lighthouse provides 24/7 emotional, physical and financial well-being support to construction workers and their families.